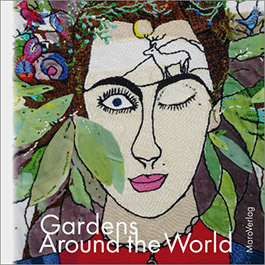 168 pages · hardcover · thread stitching · DE/EN/FR · 978-3-87512-552-8
»Gardens Around the World« documents a unique intercultural exchange project: Sending textile works about the topic »Garden« on a journey across the world to be crafted by four hands was the basic concept. The adventure called for three stages: Europe – Afghanistan – Europe.
This gallery book invites you to be enchanted by the results of this cultural exchange. Enjoy your stroll in international gardens!

more