Page:
About the Book
Judith Mundwiler mainly uses waste materials, which most probably would have been dumped unnoticed. She gives them a new purpose in connection with textiles by using tea bags, praline tin foil, old books' pages and rusty wires, but also natural materials such as grasses, blooms and seeds, which she then combines with Korean silk and other, mainly transparent, textiles.
She searches her textile way to express herself in small-sized, detailed and grid-like objects. Powerful, moving and personally important issues and themes she expresses in large formats.
For that she chooses fabrics, which she prints on, labels, laminates, melts or frays before she combines them to multilayered and translucent tapes by machine or hand embroidery. A multitude of such tapes she then layers on top or next to each other. By that she manages to imply an effect of depth without losing the lightness or transparency. This is of particular importance because she also included soul-stirring and sad themes in her latest works. The book also includes the profound contemplations on life, farewell and death of the poems of Susanne Ernst.
In connection with the works presented in this book, on her walks she repeatedly discovers that sun, wind, rain, heat and coldness have »shaping techniques« on natural and also human-made objects, which are stunningly similar to the techniques she uses in her artworks. Metal rusts, colour peels off, bark bursts open, larva feed on wood and moss and lichen settle on surfaces. She juxtaposes these fascinating similarities here.
Get a view inside the book here. And the book is buyable here (without any shipping costs to all areas of the world).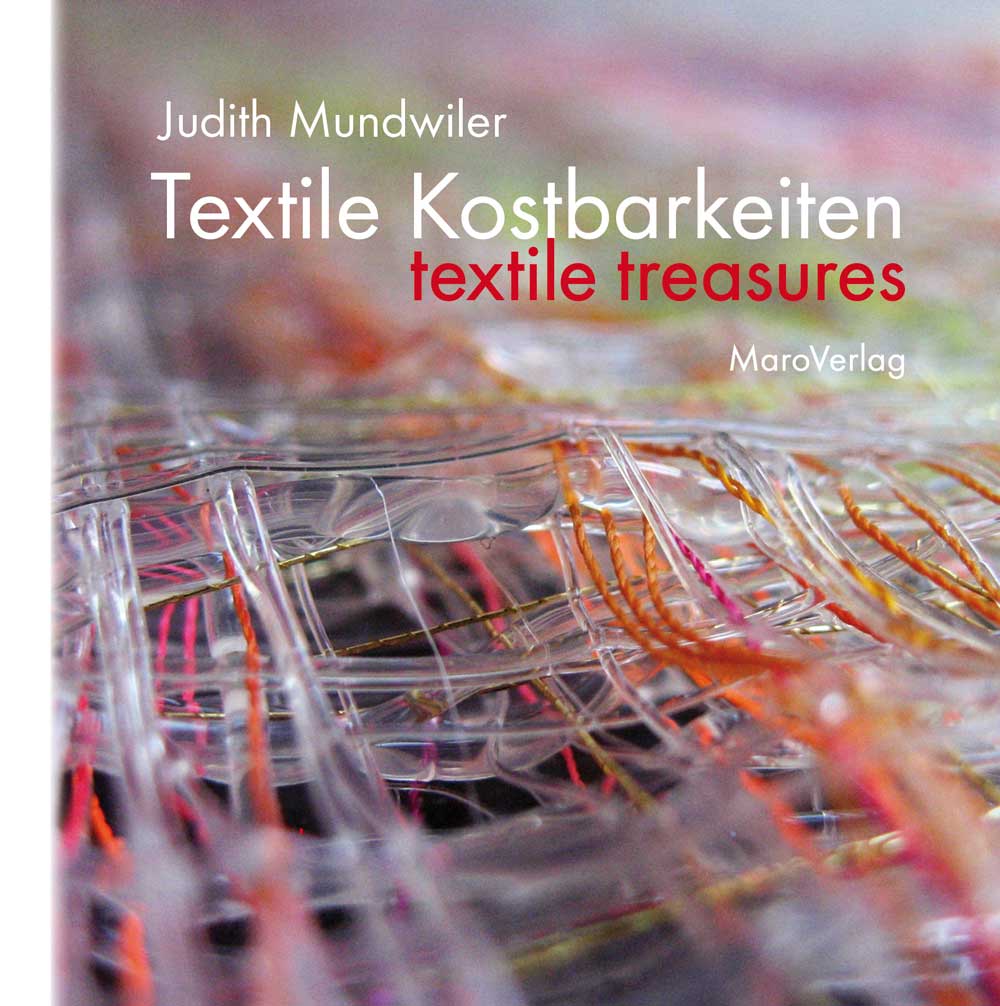 About the Author
Ever since her childhood, the examination of textile material has been an important part of Judith Mundwiler's leisure activities. Animated and inspired by her mother's sewing, knitting and crochet handwork, she began creating objects, dresses for puppets and eventually even own dresses.
During her 4-year training program as a textile craft teacher she learned the professional handling of diverse textile and non-textile materials and techniques. The inner urge to visualize her feelings and thoughts through textile art grew stronger over the years. In 2002 she was given the opportunity to present her works to a broad international audience in France, in the Val d'Argent. This impressing experience made clear to her that she could touch and move other people through her messages sewed into textile artworks.
An even more intense examination of her world of pictures and the textile possibilities was the consequence. Up until today this fascination has not diminished.
Page:
[pinit count="horizontal"]